On the afternoon of April 14th, the "Application And Market Information Sharing Meeting on Grease and Special lubricant" mainly organized by Guangdong Lubricant Industry Association, jointly sponsored by the vice president unit Shenzhen Hecheng Lubricating Materials Co., Ltd. and Guangzhou Gongda Technology Co., Ltd. It was held in Shenzhen Shengdiwan Hotel. The conference site gathered more than 100 grease industry giants and peers to participate.

First of all, Mr. Wang xiaolong, President of our association delivered the opening speech. Subsequently, Dr. Pan Chuanyi, Secretary General, introduced the current situation of the Guangdong Lubricant Industry Association.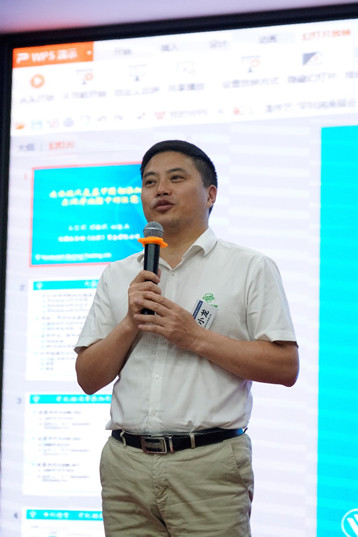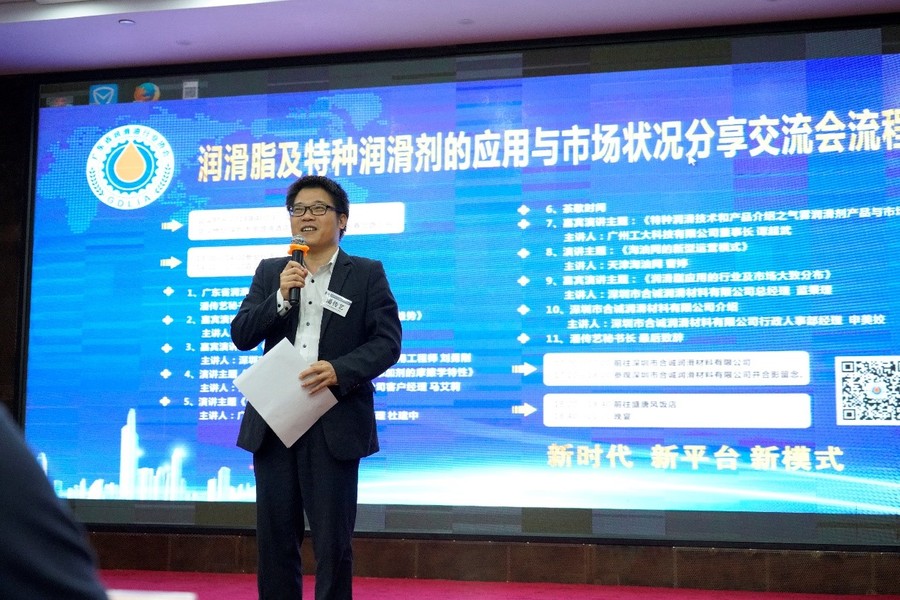 Next, it was the industry experts' wonderful sharing of the application and market conditions of greases and special lubricants.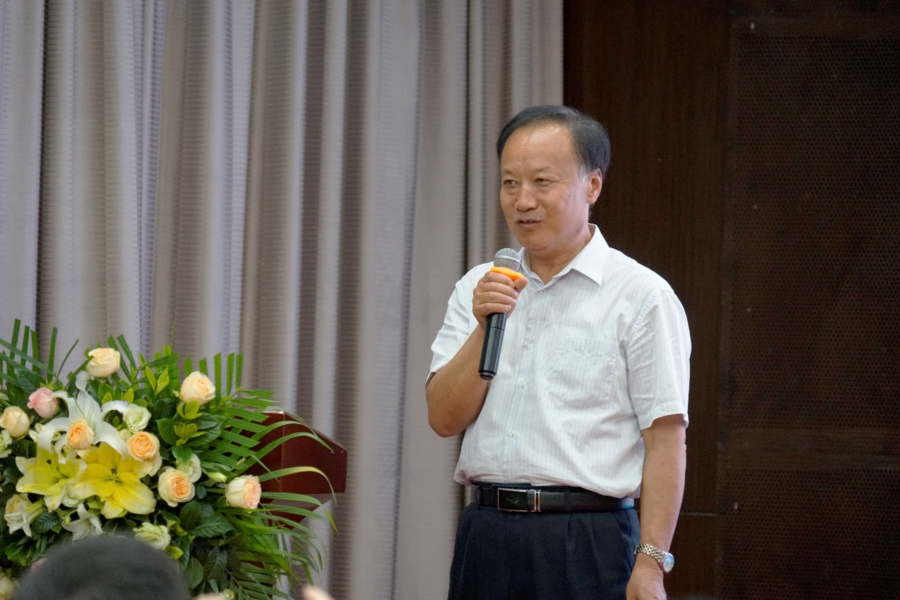 Mr. Liu Qinglian, Secretary General of China Grease Association, gave a speech on the structure type and development trend of grease. He said that the development of new technologies for greases in the future mainly includes: research and development of materials that meet the requirements of thickeners as thickeners and dispersion mechanisms in base oil;The use of base oil and additives with special functions in greases, as well as the development of new processes and new equipment for grease production. At the same time, the development of long-life, environmentally-friendly greases and greases used under special working conditions will also be the focus of future development.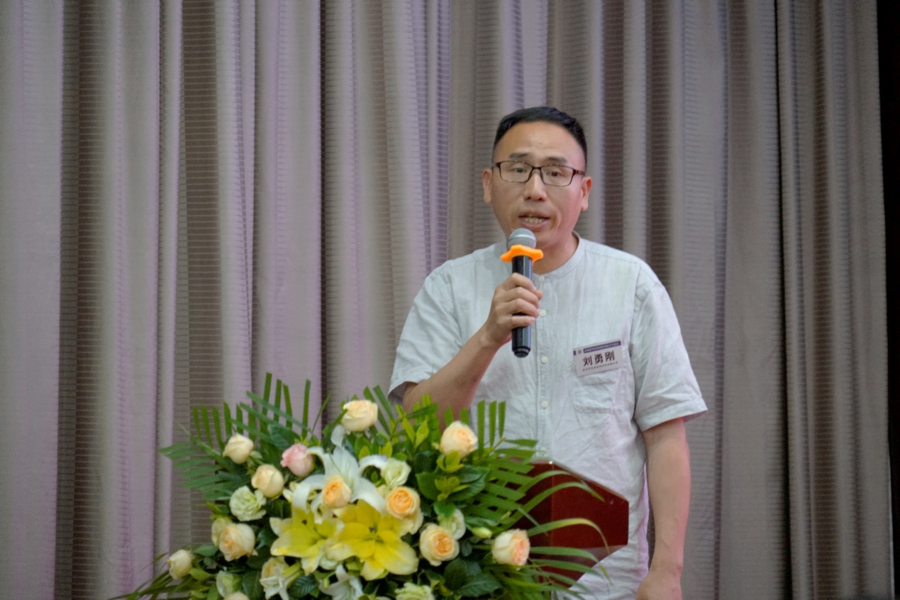 Mr. Liu Yonggang, senior engineer of Hecheng Lubricating Materials Co., Ltd., said that R&D is the basis of product innovation and analyzes the application of grease through detailed bench test.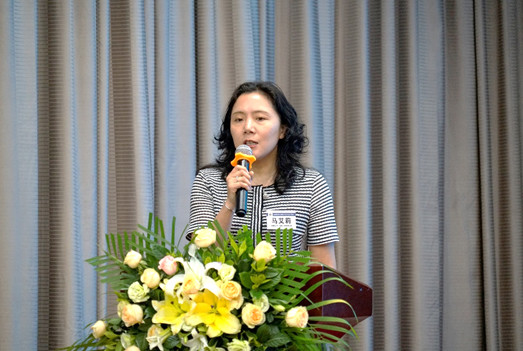 Ms. Ma Aili, Account Manager of Vanderbilt (Beijing) Trading Co., Ltd. introduced the history, application and mechanism of organic molybdenum additives. High-sulfur, high-branched Molyvan 3000 (HBS-MoDTC), anti-wear and anti-friction properties in lubricating oils and greases, and properties in greases using micro-traction meters (MTM).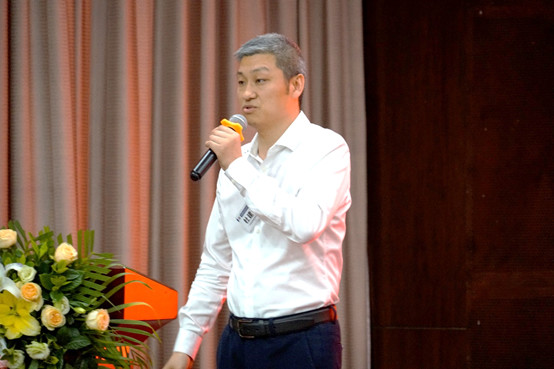 Mr. Du Jianzhong, General Manager of Guangzhou Jingrun Lubricating Materials Co., Ltd., explained in detail the market and opportunities of food grade grease. And believe that the biggest competitor of food-grade lubricants is industrial-grade lubricants, because food-grade oils have the disadvantages of small volume and scattered, unsound regulations, long-term investment, etc., but the demand for food-grade oils will continue to grow. The food industry is always an active industry!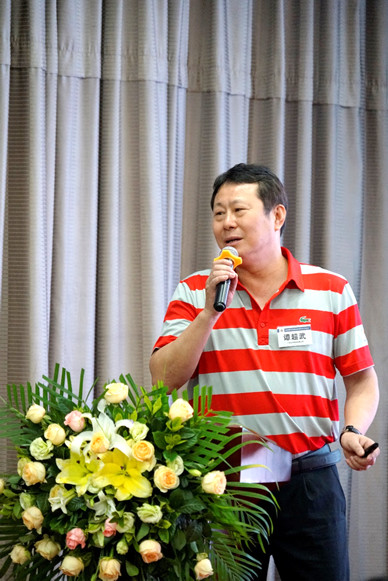 Mr. Tan Chaowu, Vice President of the Guangdong Lubricant Industry Association, analyzed the aerosol lubricant products and the market. Anti-rust lubricants, mold release agents and cleaning agents have been widely used in the industrial field. However, the overall aerosol lubricant product has just started and has a lot of room for development. Especially in the rise of micro-lubrication and the trend of environmental protection, aerosol lubricant products have the advantages of simple and quick use, controllable dosage, and the product will not be polluted for the second time, which will have a considerable market prospect.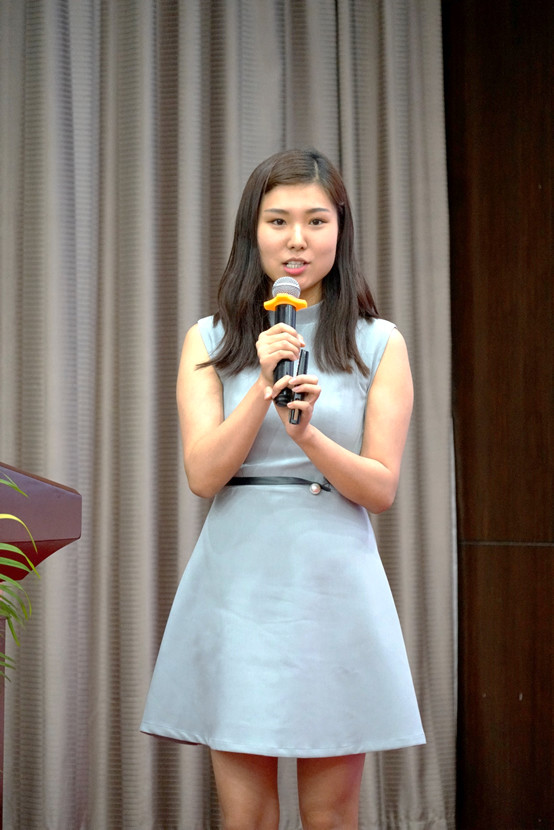 Tianjin Tao Oil Technology Co., Ltd. Miss Cao Ting shared Taoyouwang's new operating model. She said that Taoyouwang is China's first third-party vertical B2B e-commerce service platform for the entire industry chain of lubricants. This is a platform for the lubricant oil industry chain to provide services such as base oil trading,Original Equipment Manufacture(OEM) , logistics storage, and lubricant sales channels.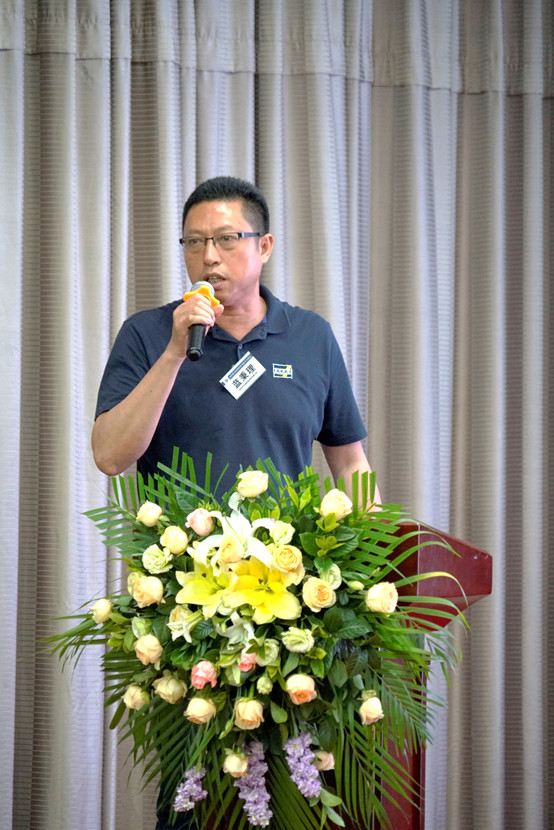 Mr. Lan Bingli, Vice President of Guangdong Lubricants Industry Association, gave a speech on the theme of "The Distribution of the Industry and Market of Grease Applications". For the application industry, the development and supply of products, especially the major customers of grease development and regional market development products are analyzed and interpreted. At the meeting, Mr. Lan Bingli also pointed out that for domestic grease and special lubricant manufacturers, the real competitors are foreign brands, and they need to make full use of their respective strengths to complement each other to achieve a win-win situation!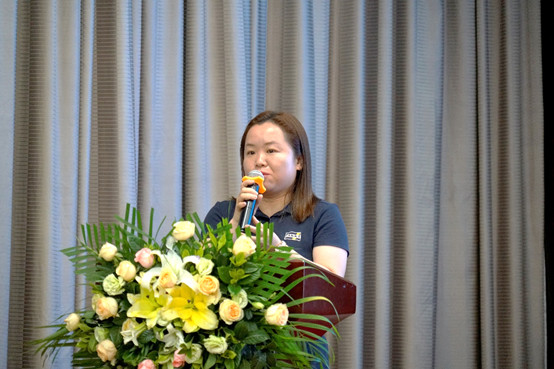 Manager of Personnel Department of Hecheng Lubricating Materials Co., Ltd. Ms. Shen Meizhen gave a detailed introduction to the development of Shenzhen Hecheng Lubricating Materials Co., Ltd. She introduced that the company is a high-tech enterprise specializing in R&D, production, sales and service of special high-grade environmental lubricants (grease). The company was founded in 1994 and has been engaged in the special lubricants industry for 24 years.The company's (FAKKT®/GREENISH®) lubricants (greases) are widely used in automotive parts, precision bearings, electromechanical products, electronics, and special assembly machinery.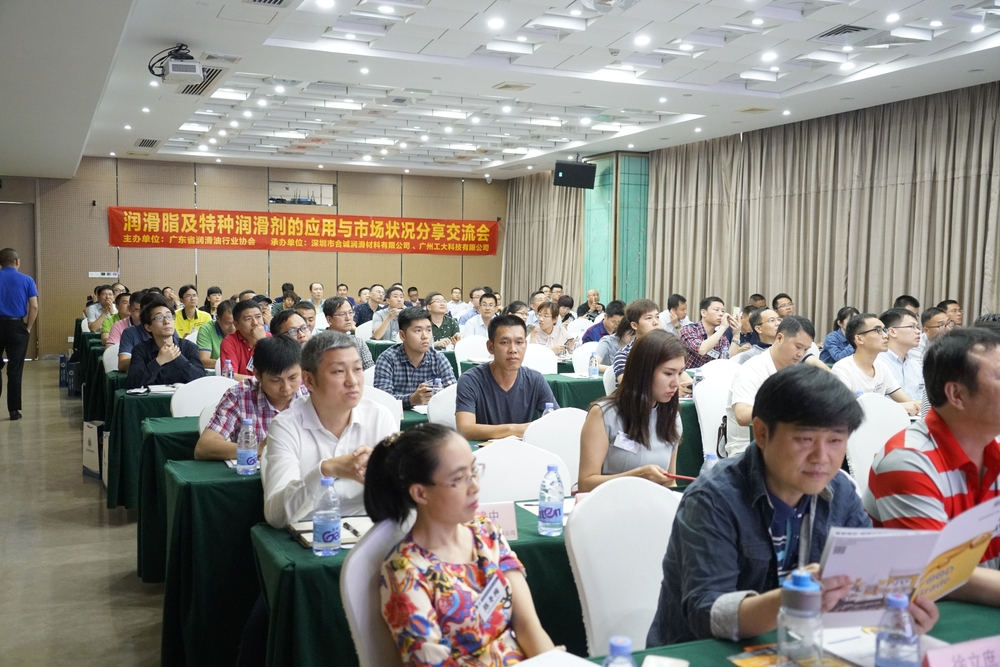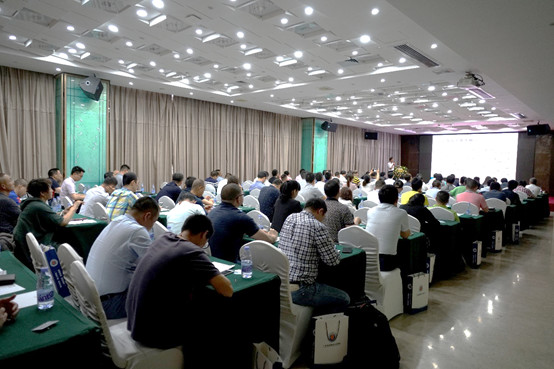 After the exchange meeting, Mr. Lan led the guests to visit the production workshop, R&D center and office building of Hecheng Lubricating Materials Co., Ltd. according to the itinerary. Everyone is enthusiastic, actively asking questions, and sharing their experiences and learning with the participants.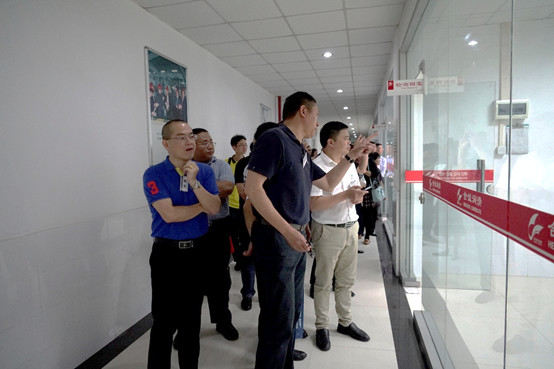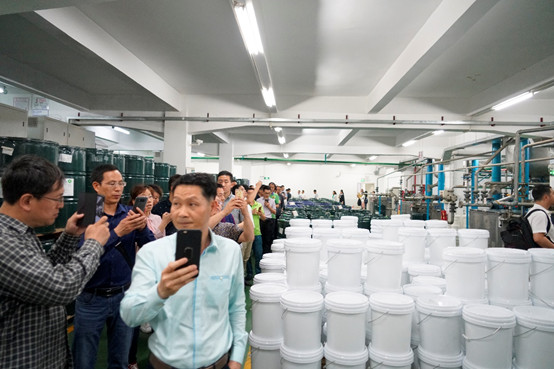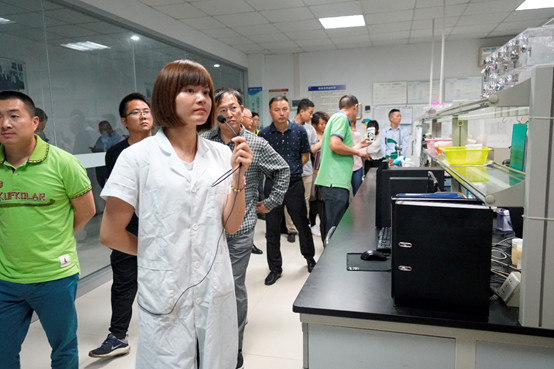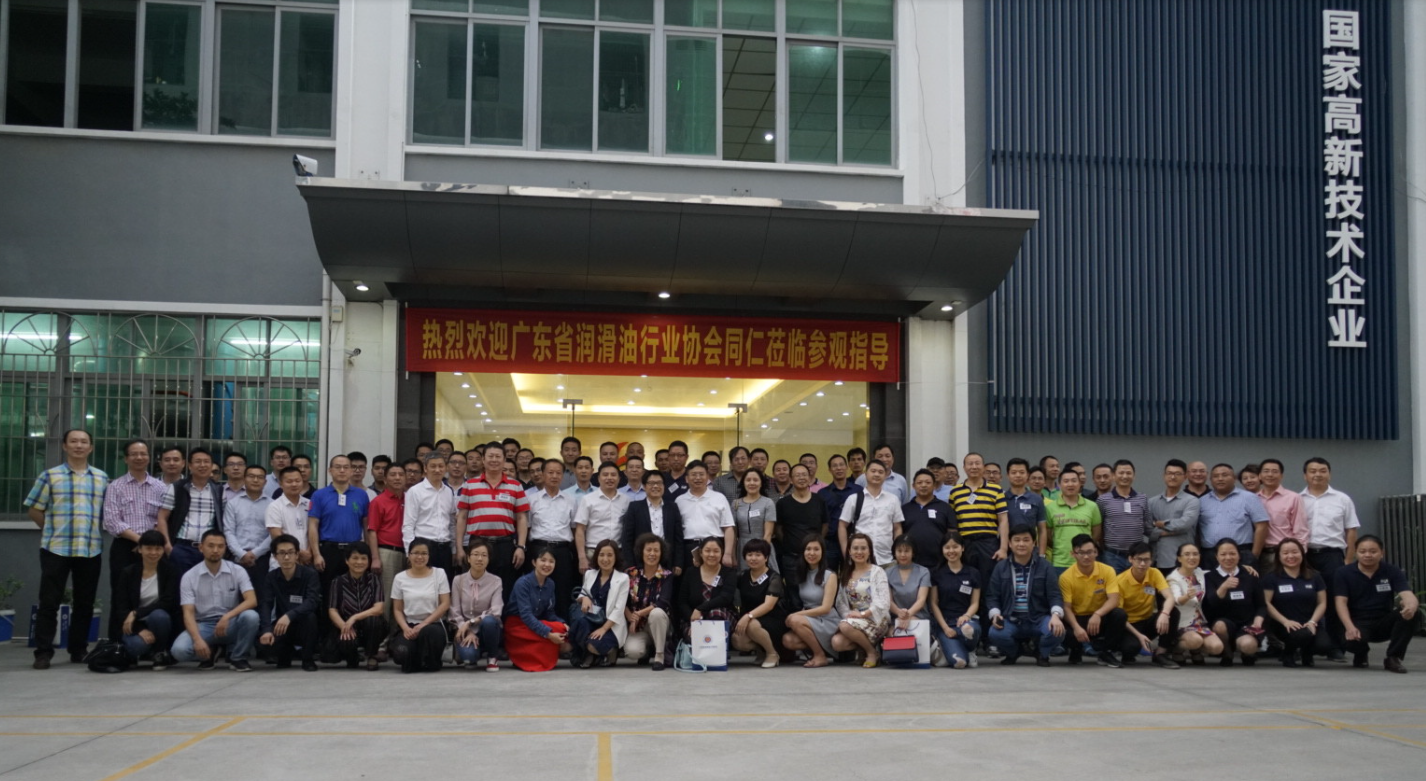 Finally, we would like to thank the two vice presidents, Shenzhen Hecheng Lubricating Materials Co., Ltd. and Guangzhou Gongda Technology Co., Ltd. for their support of this activity. Thanks to the lubricants who participated in this exchange activity.