On the morning of March 16th,2018, Mr. Wangxiaolong, President of our association, and Pan Chuanyi, secretary general of our association, led a team to go to Maoming City for a two-day study and exchange activities.

In the afternoon, the delegation arrived at Maoming International Hotel. In the Laurel Conference Hall, the Guangdong Provincial Lubricant Industry Association Maoming Industry Research Symposium was held. At the meeting, the representatives of the lubricating oil companies actively spoke and talked about business opportunities. Everyone has combined with their own business situation to seek more cooperation opportunities, and hopes to reach a cooperation intention with local high quality and excellent base oil suppliers in Maoming.
Mr. Zhang Jianming, the Vice President of our association and the general manager of Maoming haihe Petrochemical Co., Ltd., expressed warm welcome and heartfelt thanks to everyone. At the meeting, three characteristics of Maoming City were introduced: first, the petrochemical industry base, which is also the largest petrochemical base in South China; second, rich in aquatic products and fruit resources; third, it has a large port terminal and convenient transportation.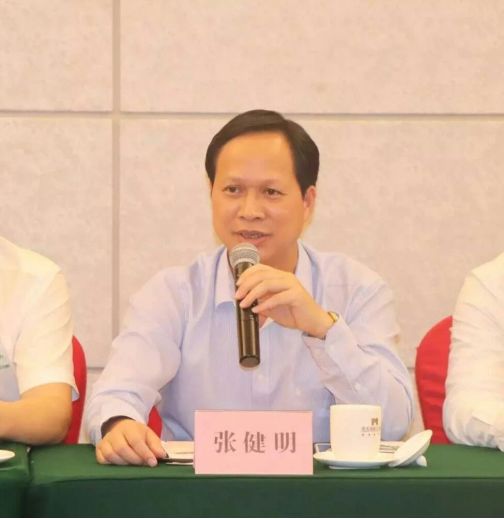 President Wang Xiaolong pointed out at the meeting that Maoming plays an irreplaceable role in China's lubricant industry and is an important petrochemical base in China. The speeches include: "I am full of expectations for this trip to Maoming. First of all, I would like to congratulate Haihe's 200,000 base oil plant for its smooth operation. There are many excellent lubricant companies in Maoming City. This event is a learning trip. It is also a business trip, or a friendship trip. The base oil is a short board in Guangdong, and the production of Haihe's base oil has given Guangdong enterprises a new choice. I hope to build a bridge through our association to deepen the friendship between our members."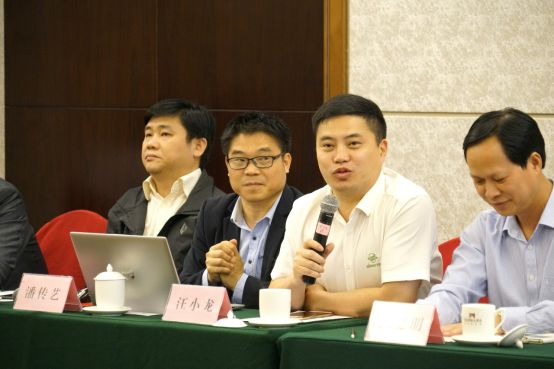 At the meeting, Secretary-General Pan Chuanyi introduced the current situation of our association, introduced various member units and the work plan for 2018. The association organizes regional member exchange activities from time to time according to the needs of members, and has member discounts. The Secretariat initiated value-added services such as standard construction, construction of lubricant industrial parks, joint procurement of base oils and additives, website hosting operations, conference and exhibition services, project declaration, Talented persons recruitment and training.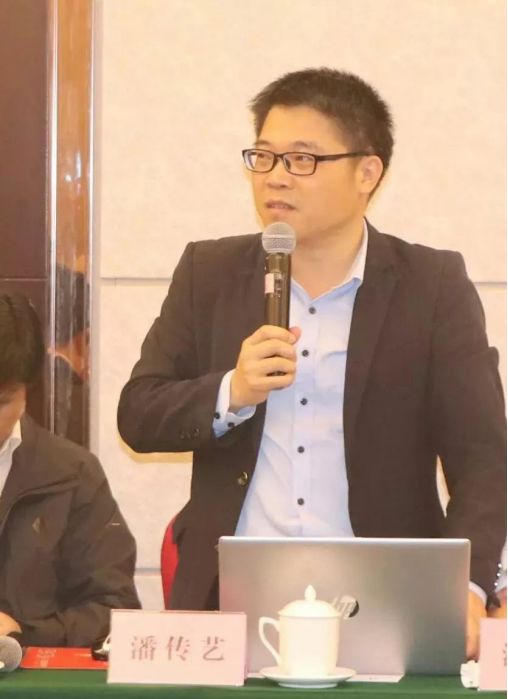 Mr. Lin Xueteng, Chairman of Guangdong WATTS Petrochemical Co., Ltd., Mr. Xu Lishu, General Manager of Guangzhou Fangchuan Lubrication Technology Co., Ltd., Mr. He Zhijie, General Manager of Guangdong Chelushi Energy Technology Co., Ltd., and Mr. Lan Bingli, Chairman of Shenzhen Hecheng Lubricating Materials Co., Ltd. , as well as other lubricant industry peers, have expressed their opinions.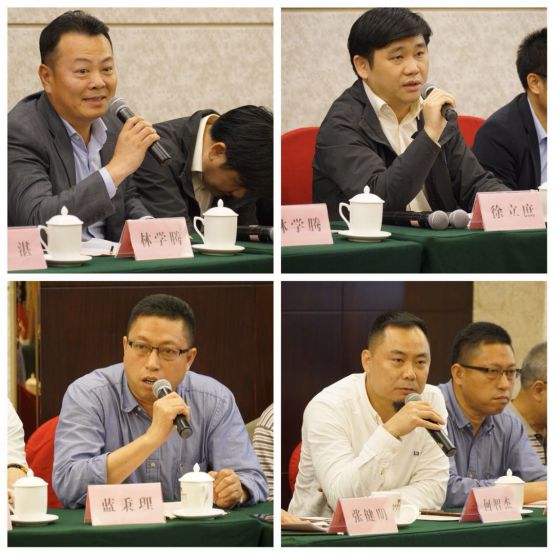 On the morning of March 17th, the delegation was led by Mr. Liu Guozhi, director of the production center of Maoming Branch of Sinopec Lubricant Co., Ltd., and everyone visited the office building and factory area of Maoming Branch of Sinopec Lubricant Co., Ltd. The company has a production facility with an annual output of 300,000 tons of lubricating oil and 30,000 tons of grease. The equipment in the ultra-large-scale factory area is advanced, clean and highly automated. During the visit, everyone was full of enthusiasm and earnestly understood and learned.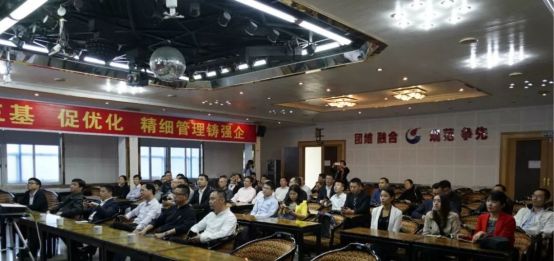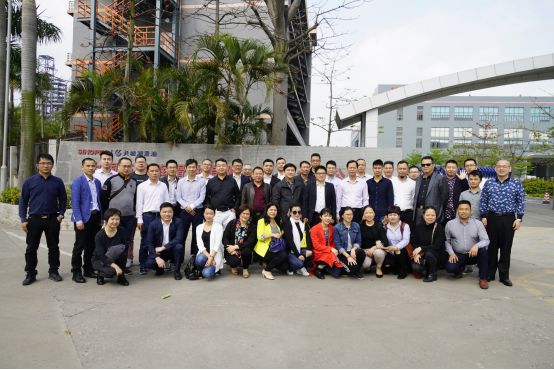 Later, under the leadership of Mr. Zhang Jianming, the Vice President of our association, everyone came to Maominghai and Petrochemical Co., Ltd. and visited the office building and production workshop. After the visit, we had discussion and exchange in the meeting room.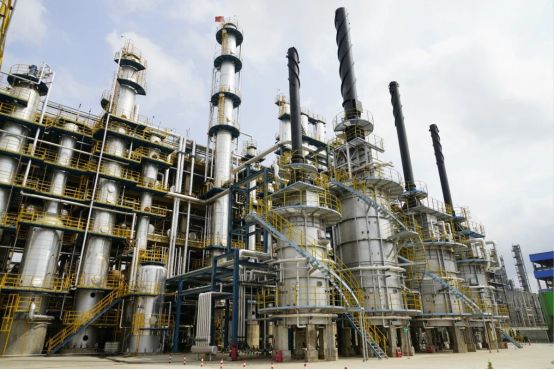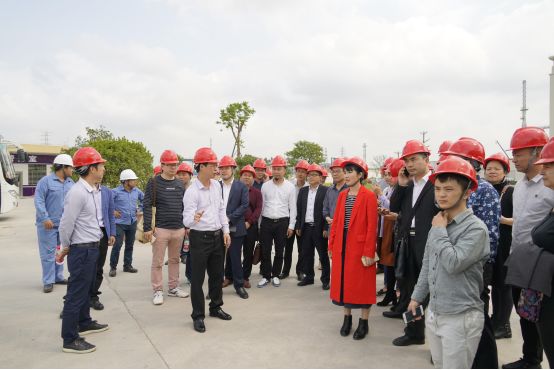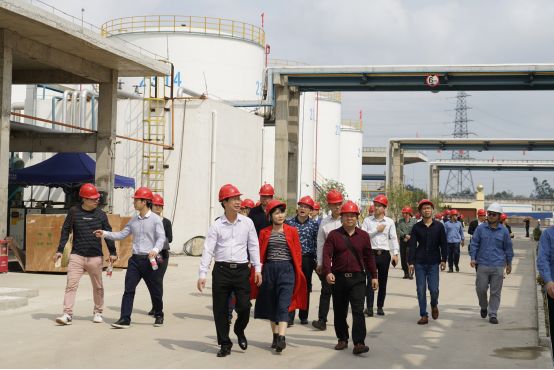 Vice President Zhang Jianming briefly introduced the basic situation of Haihe Company, the principle of base oil production process, the role of each device and the future development plan. He said that Haihe Company is located in Maonan Petrochemical Industrial Park of Maoming City. It is a high-tech enterprise integrating R&D, production and sales. The factory covers an area of 87,000 square meters and has a production capacity of 200,000 tons per year. The main products include: a class of high viscosity base oil, white oil, paraffin wax, heat transfer oil and rubber operating oil. The company ranks sixth in China's first-class base oil manufacturers (ranked first among private enterprises). In the future, the company prepare to become a listed company within 2-3 years, and build Haihe Company into a major supplier of China's first-class base oil market. In terms of product demand docking, it is possible to set production by sales, and the production plan will be adjusted according to the actual production needs of customers.
President Wang Xiaolong pointed out that the stable supply of first-class base oil plays a key role in enhancing the competitiveness of lubricant companies in South China. He hopes that Haihe can provide more benefits to the association's enterprises and raise some questions about the supply of Haihe base oil.
At the symposium, Vice President Zhang Jianming said that on the basis of the recognition of quality and price, priority should be given to ensuring the supply of base oil for member companies of our Association, direct sales with large demand, and authorized dealers with small demand. And the company can tailor the base oil products it needs.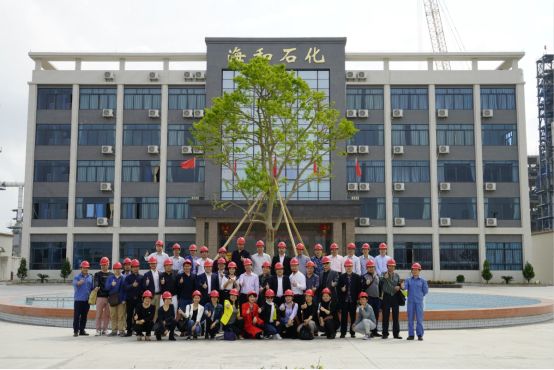 After the meeting, everyone came to visit the Maoming City Open-pit Mine Ecological Park to learn about the history of the establishment and development of Maoming Petrochemical.
The Maoming study tour was successfully held. There will be more related activities in the follow-up of our association. For details, please pay attention to our official website.